Leaflet Delivery
Coventry Leaflet Distribution / Coventry Leaflet Delivery — Boost Your Business wIth a PROFESSIONAL GPS TRACKED LEAFLET DELIVERY CAMPAIGN using Coventry based 'DEFENDA LEAFLET DISTRIBUTION'.
We provide Live GPS tracked & verified Leaflet Distribution in Coventry, Leamington, Warwick, Kenilworth, Stratford upon Avon, Rugby, Nuneaton, Solihull and Birmingham or Nationwide when required.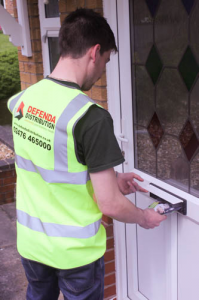 Don't get caught out — choose a professional Coventry leaflet distribution company like 'Defenda Leaflet Distribution' to support you with your Coventry & Warwickshire leaflet delivery & maximise your response rates. We can provide help & advice to new or longstanding clients, along with: accurate household counts, mapping & a wealth of demographic data to ensure your leaflet distribution is well targeted & successful.
LIVE GPS TRACKING OF YOUR LEAFLET DELIVERY AS IT'S HAPPENING GIVES YOU ADDED PEACE OF MIND. (watch live on your PC or mobile phone as our distributors carry out your Coventry & Warwickshire leaflet distribution work).
We offer Highly Competitive Leaflet Distribution Prices combined with Live GPS Tracked Leaflet Delivery to each household as it is actually happening — with a (date & time stamped) full after delivery report, containing all households we've delivered to during your leaflet distribution campaign. Business premises are also listed where customers have specified they should be included in the leaflet drop.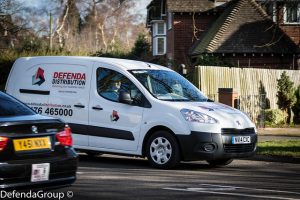 As leading Coventry Leaflet Distributors we are committed to providing a transparent leaflet delivery service to local or national clients that are serious about maximising the benefits to be gained from a well run direct marketing campaign. Therefore, real time tracking is provided to clients through our site — allowing them to watch live from almost anywhere in the world as our teams distribute their leaflets, flyers, menus, Local Authority Statutory Notices, and other direct marketing literature or even product samples throughout: Coventry, Warwickshire, Leicestershire, Northamptonshire, Worcestershire, Oxfordshire, The West Midlands, East Midlands and even Nationally when required.
Target affluent rural locations with leaflet distribution.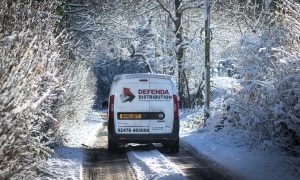 Although national contracts for multi-outlet organisations are an ever increasing part of our circular distribution business, we specialise in the distribution of leaflets throughout: Coventry, Warwickshire and the West Midlands & East Midlands areas from our Coventry base. In addition to Leaflet Distribution in Coventry, Birmingham, Leicester & Solihull, we provide leaflet delivery services in less densely populated areas such as: Kenilworth, Warwick, Leamington Spa, Stratford Upon Avon, Rugby and countless other smaller South Warwickshire Villages.
We also cover all North Warwickshire areas, including: Nuneaton, Bedworth and Exhall.
For demographic data & information on shared or solus leaflet distribution in Balsall Common, Meriden, Knowle, Dorridge, Sheldon, Shirley, Solihull and Hampton In Arden in the West Midlands — please get in touch as they are also areas regularly targeted by our customers with their leaflet delivery campaigns.
A Solus Leaflet Delivery or a Shared Leaflet Distribution Campaign?
Cost effective letterbox marketing, door to door delivery (Door2Door), as leaflet distribution is often called can be a very successful method of generating sales & enquiries.
Whichever option of the above two you go for: either having your leaflet delivered on its own — in an area of your choosing and at the time you want 'Solus Distribution' or as part of a 'Shared Service', the success of the campaign will often boil down to the professionalism or I'm afraid to say 'honesty' of your chosen leaflet distributor. So it's imperative you take great care in selecting your distribution partner.
Despite what other leaflet distribution companies might say, Solus Leaflet Distribution will generate the most leads for conversion to sales. In over 20 years of providing distribution services we know from experience that Solus distribution is undoubtedly the most effective method for the client — but not as profitable for the distribution company carrying out the work; as of course they/we are paying staff to visit each door with just one leaflet.
As a reliable & professional leaflet distributor we firmly believe in providing best advice to our clients and to develop with them an ongoing environment of trust in which they can be sure that any advice that is offered is in their commercial interest. As we offer both a Solus & a Shared Service you can rest assured that we will always give you the best advice based on what you are attempting to achieve & your available budget; not just what is best for us. See Options
To discuss your requirements and prices for the delivery of leaflets in Coventry or other areas, simply contact us Monday – Friday 8.30am to 5.30pm on Coventry 024 76 465000 and one of our team will be delighted to help. Or email info@defendadistribution.co.uk
Nationwide UK Leaflet Delivery / Coventry Leaflet Distribution
As Coventry leaflet distributors our central location allows us to provide leaflet distribution across the whole of the U.K. for our multi-outlet or national advertisers. Unlike our competitors this nationwide leaflet distribution is carried out by our own teams & not farmed out to local distributors.
Although we are based in Coventry, we provide a far more widespread service than simply leaflet distribution in Coventry & areas close to it. We also distribute leaflets & marketing material in all other areas of the UK, whenever & wherever required. Our industry leading mapping, demographics data & expertise even helps in the planning and design of our clients' nationwide leaflet marketing campaigns. See Here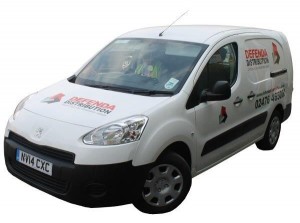 Formed in 1996 to distribute newspapers & magazines nationally — it has been our objective since 2001 to provide a cost effective & reliable Leaflet Distribution Service to clients wishing to exploit the huge potential that a properly run leaflet delivery campaign offers. Increasingly more cost effective and easier to target than newspaper advertising.
Try to meet your leaflet distribution partner face to face
We are a Coventry based leaflet distribution company & therefore more accessible to Midlands clients wishing to visit our offices & discuss their requirements face to face. Of course we are happy to do business via the internet if that's your preference, but it's always an advantage to know that your chosen distribution partner has a tangible presence & is not located perhaps 100's of miles away at a convenience address; able to disappear quickly without trace. Our advice to anyone new to the fantastic opportunities that leaflet distribution presents is: to visit any potential distribution partner at their business premises whenever possible; it will help to confirm if they really are an organisation you want to do business with.
Warning!
If it seems too good to be true…
If you are looking for the cheapest leaflet distribution in Coventry or anywhere for that matter, you will probably get your fingers burnt. Delivering your leaflets accurately is a labour intensive job and companies offering prices that don't reflect this will probably not be committed to the task. In many cases they will not be looking to retain your business for future campaigns and be happy just to make a quick buck and disappear into the ether.
It's obviously bad enough to pay for the delivery of leaflets that aren't delivered, but to lose the leaflets themselves, which of course you've paid to have printed, adds insult to injury & even greater unnecessary cost. You will find reputable local leaflet distribution companies will have very similar pricing. The reason for this is that legitimate companies know how much it costs to do the job properly and will not cut corners. It therefore follows that in order to make a fair profit they'll need to charge out at the same sort of rates. At Defenda Leaflet Distribution we believe in providing: a quality service at affordable prices, prices & service levels that will keep you coming back time after time.
We know from experience that once a customer finds a distributor that they can trust, they return for all of their future leaflet delivery needs. It is these long term business relationships upon which we've built our business; so you can rest assured that instructing us to conduct your leaflet distribution will be a great decision.
We can help with your leaflet distribution in all Coventry CV postcodes & Birmingham B Postcodes with extremely short lead times. Ideal for those urgent last minute campaigns. We can with more notice cover any other UK postcodes with professional full-time GPS Tracked leaflet distributors dispatched from our Coventry Head Quarters, meaning our Professional Marketing Services can help you mount a successful Direct Marketing Campaign wherever you are in the Country. More