Should you invest in Leaflet Distribution or Newspaper Advertising?
The answer to the above question doesn't have a definitive answer of course, but many marketers are seeing the benefits of designating large portions of their advertising / marketing budgets for use on leaflet distribution. This re-directing of advertising budgets seems set to increase as circulation for both regional & national newspapers continues to plummet and the value of advertising in them falls accordingly.
Not so many years ago regional press boasted extremely high penetration figures for their core circulation areas, which made them an obvious choice for many advertisers, but those days have now passed, and despite the fall in readership a corresponding drop in their advertising rates has not followed, it must be said.
The smart business & marketing professional is of course still keen to find effective, good value alternative ways to put his or her company's proposition in front of potential clients; quality leaflet distribution is the answer to many of their prayers. Once the poor brother to other mediums, leaflet distribution is experiencing a resurgence with a new breed of professional direct marketing personnel at the helm — bringing new levels of accountability & credibility to the discipline. More targeted than free newspapers and certainly kinder on budgets than 'paid for' regional press it's an increasingly popular alternative.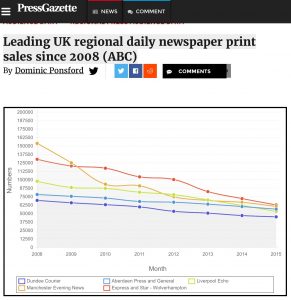 With delivery costs for a leaflet on a shared delivery plan starting at just 3.5p it represents extremely good value. Solus distribution at less than 8p per leaflet presents opportunities that newspaper advertising never did and is the preference of most customers due to the improved response rates gained over a share plan.
Whilst working with a professional leaflet distribution partner has the ability to generate staggering results from your leaflet delivery, there are unfortunately plenty of unscrupulous distribution companies looking to catch out the unwary. It's therefore incredibly important that great care is taken when selecting a company to undertake your door to door delivery work to avoid being the one caught out.
Here at DEFENDA Leaflet Distribution in Coventry — we have built our business over many years on transparency & accurate and well targeted leaflet distribution for small to medium size businesses, right up to multinational blue chip organisations.
Full accountability is provided by giving clients live access to our GPS Tracking, allowing customers to watch real-time on their computers or mobiles as we deliver their leaflets.
If you are trying to decide between leaflet distribution or newspaper advertising & would like to learn more about our Leaflet Delivery Services, Mapping or available Demographic Data call us on COVENTRY 02476 465000 to discuss a campaign or to arrange visiting our offices.
DEFENDA Leaflet Distribution — a reliable partner for your Coventry circular delivery campaigns. Or in fact, our attention to detail & first class distributors may be a cost effective proposition wherever you need to target across the whole of the United Kingdom. Contact us